MC/MD to EOS Rebel 300d ef/efs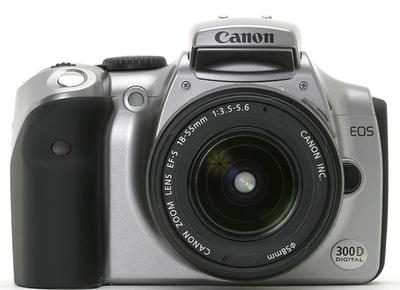 This page may contain affiliate links that pay me a small commission. There is no cost to you. You can review the affiliate statement at the very bottom of this page if you want more information. As an Amazon affiliate Canon Camera Geek may earn a small commission from qualifying purchases, at NO added cost to you.
by Ed G

(Billings Mt)
Canon Rebel 300D Kiss Camera
With Canon EF-S 18-55mm kit lens
Can I adapt my Minolta MD/MC lenses to my eos rebel 300d camera? Than you
Hi Ed!
Thanks for your question. Yes, you can get adapters to make Minolta MD lenses fit onto your Rebel 300D camera. My disclaimer is that I've never done this myself personally, so I can't comment on how compatible this is.
Minolta MC Lens To Canon camera Adapter
You can get the adapter that will make your Minolta lenses fit onto Canon EF-mount digital camera bodies at any the major camera retailers, like Adorama, BHPhoto, K&H Concept, as well as Amazon-(As an Amazon affiliate, Canon Camera Geek receives a small commission from qualifying purchases, at NO added cost to you). You could also try saving money by getting a used adapter, if there are any in stock, at KEH. See the advertisement on this page.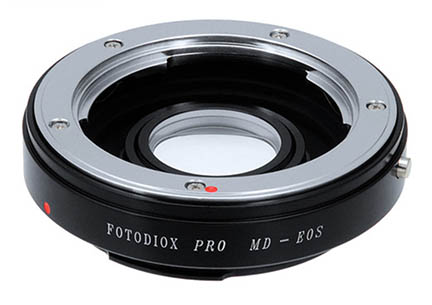 Minolta lens to Canon EF camera adapter
Coincidentally, I went from Minolta film camera to Canon digital as well. I had a Minolta MD 50mm f/1.4 lens that I really liked.
Minolta to Canon Compatibility Warning
Although you should not have any connection issues, you may be disappointed with the image quality that you get from using your Minolta lens with the adapter on your Canon Rebel camera. It's certainly a cheaper route to go.
Just remember you get what you pay for. Also, digital lenses focus the light differently, specifically for camera sensors, than film lenses did for film cameras.
Good luck!
Bruce