Complete List of Canon RF Prime Lenses And How/When To Use Them Guide

This page may contain affiliate links that pay me a small commission. There is no cost to you. Review the affiliate statement at the very bottom of this page if you want more information.
You dream of taking a stunning photo with one of the new Canon RF prime lenses, but you don't know which lens is the best choice. We've all been there. You're looking to invest in a solid lens, but don't know where to start. This post will help.
When the Canon RF mirrorless lens mount was first announced in 2018, the list of RF prime lenses was short. Not so any more! This updated list gives you the current best Canon RF prime lenses and the right situations for you to use them in.
Start by taking a quick look at the table below of the prime lenses that use the RF lens mount system.
LENS

APERTURE
RANGE

FEATURES

PRICE

Canon RF 16mm STM
f/2.8 – f/22
Super Wide. Great for landscapes, interiors, architecture, large group photos. Super small, super light, super affordable.
Check Price
Canon RF 35mm Macro STM
f/1.8 – f/22
Moderately fast. Moderately wide angle. Great for beginners. Solid street photography lens. Affordable to buy. Not wide enough for some landscape subjects.
Check Price
Canon RF 50mm L USM
f/1.2 – f/22
Super fast with L level performance. It's big and pricey because it gives WOW performance with the RF glass. Terrific reviews from buyers.
Check Price
Canon RF 50mm STM
f/1.8 – f/22
Extremely popular prime lens because of it's cheap price. Less than 1/10 the cost of the f/1.2 version of the 50mm lens. Great starter lens.
Check Price
Canon RF 85mm L USM
f/1.2 – f/16
Professional portraits and weddings. Remarkable bokeh. Weighs twice as much as the RF 85mm f/2.0
Check Price
Canon RF 85mm Macro IS
f/2.0 – f/29
It's just as sharp as the f/1.2, but for a fraction of the price. Focuses fast. Great bokeh. Portraits and weddings on a budget. Great macro lens.
Check Price
Canon RF 100mm IS Macro
f/2.8 – f/32
Powerful macro lens gives great magnification at nice working distance from subject. Also great focal length on full frame cameras for shooting portraits and getting a pleasing flat perspective.
Check Price
Canon RF 400mm L IS USM
f/2.8 – f/32
With a maximum aperture of f/2.8 and a 400mm focal length, you get a fast and powerful combination that's great for fast moving sports, action, and wildlife. The 9 blade circular aperture gives you great bokeh even at smaller lens openings.
Check Price
Canon RF 600mm L IS USM
f/4.0 – f/32
You get 50% more magnification and it's just one stop slower than the 400mm f/2.8. Another sweet lens that gets you close to your distant subject and capable in somewhat dim lighting conditions. Big, heavy, pricey, and beautiful.
Check Price
Canon RF 600mm IS STM
f/11 ONLY
Unique design. Super affordable. You get powerful magnification in a remarkably compact and light lens that you can use without a tripod or monopod. No ability to change the f/stop from f/11. Has 5-stop image stabilization.
Check Price
Canon RF 800mm IS STM
f/11 ONLY
More powerful, a little bigger and a little more money than the 600mm f/11 version. Twice as much magnification as the 400mm lenses. Compact and light lens with image stabilization that you can use without a tripod or monopod. No ability to change the f/stop from f/11.
Check Price
CANON RF 800mm L IS USM
f/5.6 – f/64
This is a mammoth lens with a mammoth price tag, but has great magnification for getting that epic shot of the bear and her cubs from a distance. Reasonable speed at f/5.6.
Check Price
Canon RF 1200mm L IS USM
f/8.0 – f/64
A specialty lens with the most reach of any lens on the market. You get 3 times the magnification of the 400mm lenses. This lens has 4 stops of shake correction (IS) and has 2 focus presets that let you to return instantly to 2 memorized focus distances.
Check Price
RF Prime Lenses Any Good?
What makes a Canon RF prime lens any good? Why do Canon photographers want to use them? There are three features that make these lenses worth the money. These lens features give you better image quality and improved performance with your camera
Prime lenses have a distinct advantage in lens design over zoom lenses. Prime lenses don't need all the extra complicated lens elements that zoom lenses do. That makes for a simpler design to maximize. Here are the advantages of mirrorless prime lenses:
SHARPER. Generally, they're sharper, even at their widest aperture. They also don't have the same issues with chromatic aberrations, barrel distortion, or pin cushion effect that zoom lenses do.
FASTER. Secondly, they have a larger maximum aperture. That means more light can enter your camera, allowing you to shoot in darker light conditions, or use faster shutter speeds.
MODERN. Canon's RF lenses have been designed very recently, using modern techniques, superior design, and by using the best materials now available.
Here's the updated list of RF prime lenses.
1. Canon RF 16mm F/2.8 USM
The 16mm f/2.8 lens screams for shooting wide view landscapes, interiors, and architectural photography. The 16mm focal length is ideal to create dramatic strong perspective photographs with incredible depth of field. You can easily have close-up objects and distant background all in sharp focus.
This wide angle prime is so much cheaper than the 15-35mm f/2.8 L and 14-35mm f/4.0 zoom lenses. The  RF16mm f/2.8 costs only a fraction as much and you get almost the same wide angle view of your subject as you do with the pricey zoom lenses.
2. Canon RF 35mm F/1.8 Macro
The Canon RF 35mm f/1.8 prime lens gives you a focal length at the midpoint in between the super wide 16mm lens perspective and the "normal" focal length perspective of the 50mm lenses. The maximum aperture of f/1.8 is more than a full stop faster than the RF 16mm f/2.8.
That gives you the ability to shoot in darker situations. Although it does not give you a particularly wide view, the speed of this lens makes it an intriguing choice for shooting the stars at night.
That versatility carries over to the macro side. At its price point, it's an economic way to have it serve you as a capable macro lens too. This is another one of those prime lenses that a large number of Canon shooters rate very highly.
3. Canon RF 50mm F/1.2 L USM
The fast maximum aperture designed into the Canon RF 50mm f/1.2 prime lens performs well when shooting in challenging lighting conditions. With such a wide open aperture you can employ shallow depth of field principals and selective focus to enhance the look of your subject.
The f/1.2 maximum aperture requires extra large optical elements which translates into a bigger, heavier lens for you to have attached to your camera body. It weighs over two pounds, which is 33% heavier than the EOS R camera. 
4. Canon RF 50mm F/1.8 STM
The Canon RF 50mm f/1.8 lens is the more sensible version of the f/1.2. It's more sensible in terms of size, weight and price. There s a slight compromise with the moderation of it's maximum aperture being a little smaller than the 1.2 L lens.
The benefits of using such a fast lens are still very good, just not experienced at the same level as the 50mm f/1.2 lens. The biggest benefit of choosing the f/1.8 over the f/1.2 version of the 50mm lens is the huge savings in price.
Prime 50mm lenses were the standard lens for many years, particularly in the days of film photography, because of their versatility and the 50mm focal length is the one to choose for beginning photographers looking to start with one basic prime lens..
5. Canon RF 85mm  F/1.2 L USM
Sweet. That's how dedicated Canon shooters describe the performance of the Canon RF 85mm f/1.2 L USM lens. This prime lens is the choice for the most discerning photographers who want to have that super creamy out of focus background effect in their photos when shooting wide open.
Additionally, this lens is an all-star when it comes to shooting in dimly lit situations. The combination of longer focal length and large maximum lens opening make this lens a beast. 
One lacking feature of the f/1.2 lens is that it does not have optical image stabilization. Fortunately, it will work with any of the Canon mirrorless camera bodies that do have IBIS (in body image stabilization), such as the Canon EOS R5 and R6.
Size Comparison
Canon RF 85mm f/1.2 on the left vs RF 85mm f/2.0 on the right
6. Canon RF 85mm  F/2.0 Macro IS STM
The Canon RF 85mm f/2.0 has a close focusing minimum of only 13 inches. That's much better than the over 3 feet minimum focusing distance that comes with the RF 85mm f/1.2 lens.
Unlike the f/1.2 L version of the Canon RF 85mm lens, this f/2.0 version has image stabilization rated as 5 stops. That's impressive. This is a huge advantage if you're shooting your close-ups without a tripod. It also could be an advantage when you're forced to shoot a portraits or other scene while using a slow shutter speed when the lighting is dim.
7. Canon RF 100mm  F/2.8 L Macro IS USM
The RF prime 100mm lens is great for headshots
The Canon RF 100mm f/2.8 macro IS USM lens has a minimum focusing distance of only 10 inches. That gives you a powerful 1.4X magnification when shooting at the macro level
Image stabilization is much appreciated (also 5 stops) especially in the longer focal length lenses like the Canon RF 100mm lens. That's very handy for you when your shutter speed needs to be low.
Despite having only an f/2.8 maximum f/stop setting, you still get great background blur with this lens wide open, mostly due to its longer telephoto focal length.
The final five Canon RF prime lenses fall into the category of super telephoto. Two of them are shockingly affordable. The remaining 3 lenses on the list are for those who have significant financial means and the desire to make a substantial investment.
Here's the complete article on the pros and cons of using the RF 100 f/2.8 for shooting different types of photography.
8. Canon RF 400mm F/2.8 L
 IS USM
The Canon RF f/2.8 L IS USM lens is essentially the same version as the highly successful EF f/2.8L IS III USM lens, albeit with the newer RF mount.  Canon wisely didn't do a total re-design on the EF 400mm f/2.8 III lens, a lens that just came out recently.
This is a very fast lens for such a long focal length and some have labeled this as the ultimate sports and action lens. You can read about the 10 best Canon RF sports lenses here.
For serious bird and other distant wildlife photography, the 400mm focal length is considered a minimum focal length to get the best results. This is, no doubt, a remarkable lens and it's accompanied by an impressively high price tag.
9. Canon RF 600mm F/4 L
 IS USM
The RF 600mm f/4 L IS USM is a more powerful alternative to the 400mm f/2.8 lens described above. At the expense of one full f-stop of speed, and more than another $1000 in cost the 600mm f/4 has 50% more reach.
Lenses like this are big and heavy (7 lbs.)and need to be supported one way or another. Whether it's a bean bag, a tripod equipped with a gimbal head, or a monopod, support is needed to save your arms and in the interest of image sharpness. The 5-stop image stabilization is quite welcome when physical support isn't possible.
Super telephoto lenses were the last category of RF lenses to be added to the list of prime lens and Canon has come through with two intriguing unique lens designs. The next two Canon super telephoto primes are shockingly affordable.
10. Canon RF 600mm F/11
IS USM
Unlike other typical super telephoto lenses, the Canon 600mm f/11 lens costs quite a bit less than the cheapest RF mirrorless interchangeable lens cameras. It's remarkably affordable for such a powerful lens with solid image quality.
That makes this an attractive lens for the beginning bird and wildlife photographer, as well as the pro shooter who needs to save space, weight, and price.
The biggest disadvantage of using this lens is that it has a fixed, slow aperture of f/11. This make it nearly impossible to use without decent lighting.
12. Canon RF 800mm F/11
IS USM
Like the RF 600mm f/11 above, you can use the Canon RF 800mm f/11 lens hand-held without needing a tripod or monopod because of its lighter weight and size. Of course, using the image stabilization feature of the lens, combined with higher shutter speeds, will give you sharp. blur-free images.
You get a lot of reach to shoot distant objects with an 800mm lens. This lens would be suitable for surveillance photography in addition to distant objects, stadium sports, and wildlife out in the wilds.
The RF 800 f/11 also has a fixed f/11 aperture, meaning you have less flexibility in controlling depth of field and exposure without being able to change the f/stop from f/11.
13. Canon RF 800mm F/5.6 
IS USM
Another super long 800mm focal length prime lens, the Canon RF 800 f/5.6 is a huge investment for a large heavy professional lens, but this one with a lot more light collecting ability. This RF lens allows 4 times as much light in to strike the sensor at f/5.6 compared to the f/11.
That could make the difference between a sharp image and a blurry image of a bald eagle because you could use a shutter speed 4 times as fast with the faster 800mm f/5.6 lens,
14. Canon RF 1200mm F/8 
IS USM
The final lens on the list of best Canon RF prime lenses is another specialty lens with limited uses. It's the most powerful RF lens on the market.
Combined with one of the recent EOS R mirrorless cameras gives you a killer combination for getting fantastic photos of challenging subjects that would not be possible with a weaker lens and camera combination. 
The RF 1200mm f/8 lens weighs in at a hefty 7 1/2 lbs, and is over 21 inches long. That means you may be able to hand hold it briefly, but a tripod or monopod would lighten your load and steady your shot.
Canon RF Prime Lens Summary
Canon now has a complete line of focal length prime lenses for the mirrorless RF mount. That includes top notch "professional" L quality lenses, as well as "consumer" level 16mm, 35mm, 50mm, and 85mm prime lenses. Also, if you prefer to stick with prime lenses for your Canon DSLR camera, you can stick with EF and EF-S Prime Lenses.
Hopefully the list in this post has given you enough information to help you choose the best Canon RF prime lens for your shooting style. The alternative lens direction you can travel is to use one of the Canon RF zoom lenses. Here's my review of how you can use the RF-S 18-150mm STM lens.
Have a blast. Shoot a Canon!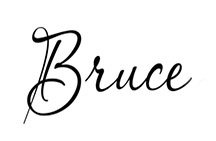 Bruce Lovelace is the publisher of Canon Camera Geek. Read more about him on the About Page. He also publishes how to articles and camera gear reviews at the Photography Tips website.
View some of Bruce's photos on Instagram  and Flickr.   Join the tribe of followers on YouTube. Bruce also runs photo workshops and provides 1 on 1 digital photography coaching.
---
---
As an Amazon affiliate Canon Camera Geek receives a small commission from qualifying purchases, at NO added cost to you.
---
---
---