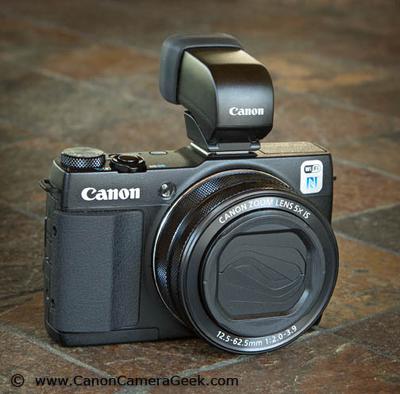 This page may contain affiliate links that pay me a small commission. There is no cost to you. You can review the affiliate statement at the very bottom of this page if you want more information. As an Amazon affiliate Canon Camera Geek may earn a small commission from qualifying purchases, at NO added cost to you.
by Berend

(Breda, The Netherlands)
G1X Mark II Camera
Hi Bruce,
I am just like you the proud owner of a Canon G1x mark II. Since I am living in The Netherlands, my camera came with the bigger grip already installed. I saw that you also bought it and replaced your smaller grip with it.
My question is: Do you still have the smaller grip and are you willing to part with it? Or do you have any idea where I can find one?
Thanks for your help.
Kind regards,
Berend van Waarde
Breda, The Netherlands
Hi Berend, thanks for checking in. I've just returned from a long photography trip to Scotland-Sorry for the delayed response to your question about finding the smaller grip for you G1X Mark II. I doubt I'll be able to find mine as it's many years since I purchased the larger G1X Mark II grip and replaced the smaller grip, which I had no use for.
I'm sure they're might be one available on eBay. Good luck, Bruce