Is The Canon R Any Good. Is it a Professional Camera, Worth the Money?
The Canon EOS R was Canon's first full frame mirrorless camera. Introduced in 2018, you want to know if the Canon R is any good-is it still relevant even though it's a few years old? 
Is The Canon EOS R Mirrorless Camera Still Any Good?
The Canon R camera is an excellent camera for beginning and enthusiast photographers who want to take professional quality photos with a camera that's smaller than the typical bulky DSLR. You get a 30.3 MP sensor, super fast focusing, and the best image quality for less than $1700.
The EOS R is a great camera for shooting landscapes, portraits, vacation photos, macro photography and general family snapshots. See the detailed list below of what the Canon EOS R is good for shooting.
Also, see the additional sample images I've taken with my Canon R. I was pleasantly surprised by the image quality compared to my Canon 5D Mark III which was a $3600 camera when I purchased it.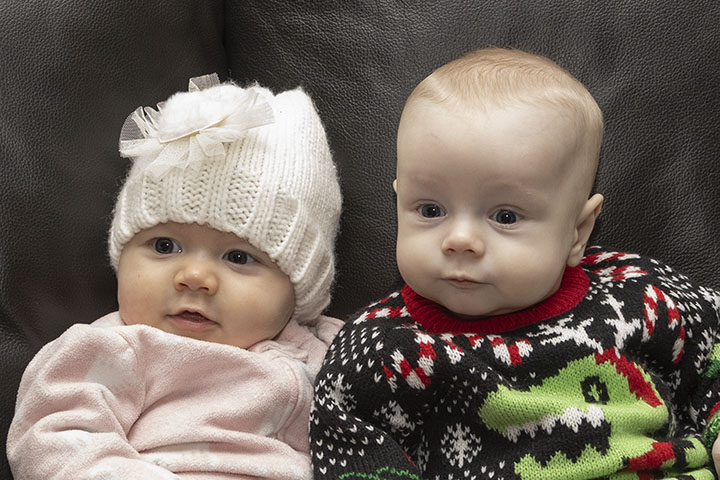 "Cute Cousins"
Canon R Image quality is strikingly high
Canon R Worth
You want to know if it's worth it. Do the features, the specs, and the performance justify spending the money on the Canon EOS R camera?
The Canon R mirrorless camera is definitely worth the money. You get a full frame camera with a high level of technology for $250 less than the Sony a7 III and $2050 less than the Nikon z7 II. The Canon EOS R now costs $600 less than it did when it was first released in 2018.
The fact that you can now get a brand new, full frame, 30.3 megabyte sensor, camera for the current price is remarkable. You can also save money by using any one of the existing, abundant number of Canon EF and EF-S lenses that are already available when coupled with the EOS R adapter. See my complete post on the ten best Canon R Lenses.
Compared to the Canon 5D Mark IV, a well received professional camera with the same exact sensor, the EOS R is $1000 cheaper. The R has a faster frame rate, a more advanced Digic 8 processor, 90 times more focusing points, and an articulating LCD screen. 
Here's the complete post on the pros and cons of the EOS R camera.
---
Compare EOS R Prices
As an Amazon affiliate Canon Camera Geek receives a small commission from qualifying purchases, at NO added cost to you.
---
Although the two cameras use the same sensor, The Canon EOS R is easier to handle than the Canon 5D Mark IV because of it's smaller mirrorless design. The more advanced Digic 8 processor makes it a much better value.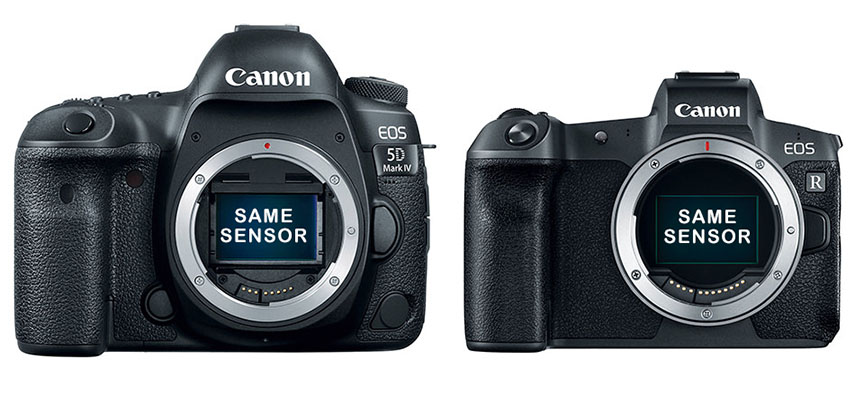 Canon 5D M3 Vs Canon R size comparison.
The Canon R is smaller, lighter, cheaper, and has more advanced technology
Did I mention the R cost $1000 less than the highly rated 5D III?
Canon R As a Professional Camera
You're likely curious if the Canon EOS R makes sense as a professional camera. Let's take a look if we can label it as professional. The big camera review sites classify the Canon R as a "consumer" or "enthusiast" camera because it doesn't have the same level of sophistication as the $3900 Canon r5 or the Nikon z7 for $3796.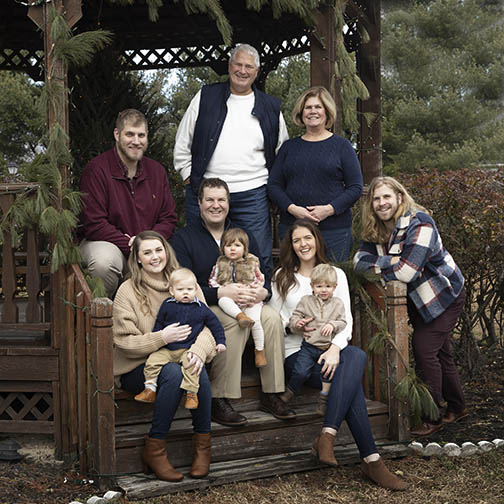 The first portrait client I photographed
using the Canon R camera for my business.
The Canon R is used by professional photographers like me, so it qualifies to be labeled as a professional camera. It has a full frame sensor, It gives sharp, detailed image quality. It focuses very fast and accurately. You can get a ton of professional accessories for the Canon R camera.
These factors make it perform the same as a professionally priced camera and give you professional photographs.
Wedding and professional event photographers like the small size, silent shooting mode, and huge number of compatible Canon lenses. Pro landscape shooters like the fine detail the large sensor produces.
what does the "R" stand for in Canon r mirrorless
The letter "R" in the EOS R name stands for Reimagine optical excellence. That is the concept behind the R camera , Canon's first full frame mirrorless camera. It's also the concept idea for the entire EOS R mirrorless camera line-up. That includes the R, the RP, the R3, the R5, and R6 cameras.
---
What To Shoot With The Canon R Camera
You may be wondering what kind of photography you can shoot with this camera. The Canon EOS is particularly good for the following types of photography.
1. Nature and Landscapes
The R is an excellent camera for shooting nature photos and landscapes. The 30.3 megapixel CMOS sensor captures very fine detail and the tilting/rotating LCD screen makes it easy to shoot at high or low angles. 
Additionally, with the R you can bracket exposures when you're dealing with the photography of sunrises, sunsets, and other high dynamic range scenes.
"Winter Morning Sun"
Taken during a run/hike on a nature trail that neighbors a golf course.
The smaller size of the mirrorless Canon R makes it easy to carry. Once you add a lens the weight savings is minimal, but for travel photography, long photography hikes and backpacking trips every ounce of weight you can save on gear is appreciated.
Here's more on the important accessories to get to go along with your Canon R camera.
2. PORTRAITS
Whether the Canon EOS R is good for portrait photography is one of the leading questions photographers want to know while investigating the purchase of a digital camera?
Whether it's a candid portrait, like the young boy shown below, or a posed outdoor family portrait, like the gazebo portrait up above, portrait photography is one of the most popular uses of all for the Canon EOS R.
Canon EOS R with EF 24-105mm f/4.0 lens. 1/125 second @ f/5.6. ISO=640.

Whether it's a formally posed portrait or more of a candid, the Canon R is a good camera for shooting portrait photography.
Many wedding shooters use the R in their portrait photography businesses
The R is good for shooting portrait photography for several reasons. The fast and accurate focusing mechanism is perfect for insuring that peoples' eyes are in focus and the eyes are the most important part of the subject that must be clear.
You can use the eye tracking feature or simple select any particular spot you want the lens to focus on with a touch on the large LCD screen. Additionally, the EOS R with it's full frame sensor gives you the capabilities of creating great bokeh with the right technique.
3. Still Life Photography
The Canon R is suitable to use for taking unique still life photos of any subject that is interesting to look at, including setups like the colorful HO train shown below.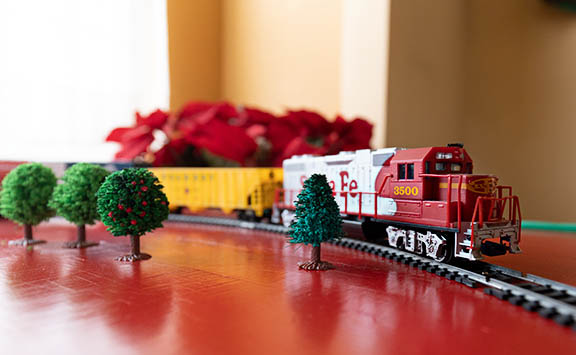 The Canon R works well as a still life camera
The trick is to know a few underlying composition techniques and use the right camera settings on your EOS R to control the amount of depth of field you want to have.
4. The Canon R For Sports/Action And Wildlife Photography
The Canon EOS is not a professional level sports and action camera, but it will do fine for your daughter's soccer game, your son's Little League baseball game, birds at your bird feeder, or animals at the zoo.
It performs well for shooting wildlife and other distant moving targets when you match it with a powerful telephoto lens. Your lens choice and how you take care of your Canon R camera settings matter the most.
The memory buffer depth of the Canon R when paired with a decent SD memory card allows you to shoot long burst sequences of continuous action before you have to let the camera processor catch up .
A fast frame rate helps you capture the exact best moment.
The main shortcoming of the R for action photos is its burst rate when using continuous focusing mode. It drops down to 5 frames per second.
The fast initial focusing and 8 frames (without servo focus tracking) per second burst rate make the mirrorless R a good camera to shoot fast moving subjects that stay at equal distance from the camera during the burst. One way to compensate for rapidly changing focus distance is to use a smaller aperture for deeper depth of field.
Although professional photographers gravitate toward 10 frames per second or better cameras, you can still take great sports and action photos with the Canon EOS R mirrorless camera.
5. Close-ups and Macro Photography
Attach a macro lens or use extension tubes with one of your regular existing lenses, along with the EOS EF-R adapter, and you can create visually interesting close-ups of any subject.
Canon EOS R. EF "Nifty Fifty" 50mm f/1.4 Lens. Canon 25mm Extension Tube.
I have two different "prime" lens that I use along with my Canon extension tube to get really sharp macro photography images. The photo above was taken with my Canon R mounted on a tripod because of the slow shutter speed I needed to shoot at f/16 and still get a well exposed photograph.
6. Food Photography
Food photography is definitely an art, but using a capable camera like the Canon R is a good camera to use to learn food photography. Lighting it properly is so important when it comes to making food appear appealing in a photograph.
"Orange You Glad You Can Eat These"

Canon EOS R Camera. Canon EF 24-105mm Lens
Natural window light and a large fill card just out of camera view.
The 30 MB sensor of the EOS R, coupled with the dual pixel focusing, will give you great sharpness and detail in the food you are photographing.
7. Nighttime Photography
Is EOS R good for low light situations? The photo below shows you how the R performed at a super high ISO of 3200.
The Canon R is a great camera for nighttime photography and shooting in a dimly lit environment. It performs well using high ISO settings for two reasons.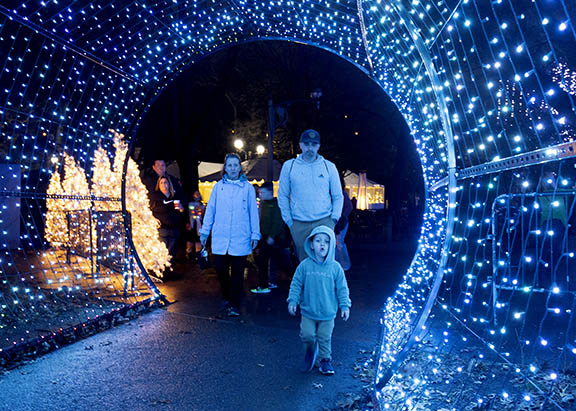 Philadelphia Zoo "Luminature."

The EOS R is good for taking high ISO nighttime photography.
ISO=3200. 1/13 second with image stabilization. Canon EF 16-35mm lens @ f/4.0
The pixels on the full frame R sensor are large enough to capture a good amount of light.
The advanced Digic 8 processor does a great job at processing high ISO photos without objectionable noise.
Here's are the complete posts on how well the EOS R handles low-light photography and the high ISO test I did on the EOS R.
8. Pet Photography
Whether you want to photograph someone else's pet or your own the Canon EOS R works well for pet photography. Fast shutter speeds are needed for action shots of your pet and slower shutter speeds may be needed if you're shooting in a dark area.
Despite his 12 year old body, my dog doesn't often stay still for a pose unless he's asleep. This was taken with the aperture wide open at f/4.0 with an EF 16-35mm lens @1/10 second with image stabilization.
You can take strong perspective photos like the example above using a wide angle lens or shoot with a more "normal" perspective using a short telephoto lens.
9. Travel Photography
The Canon R is a good camera for travel photography. It has a full frame sensor in a compact size that saves space when traveling. It has a huge number of small and large lenses to choose from and has the technology to shoot any subject you come across during your travels.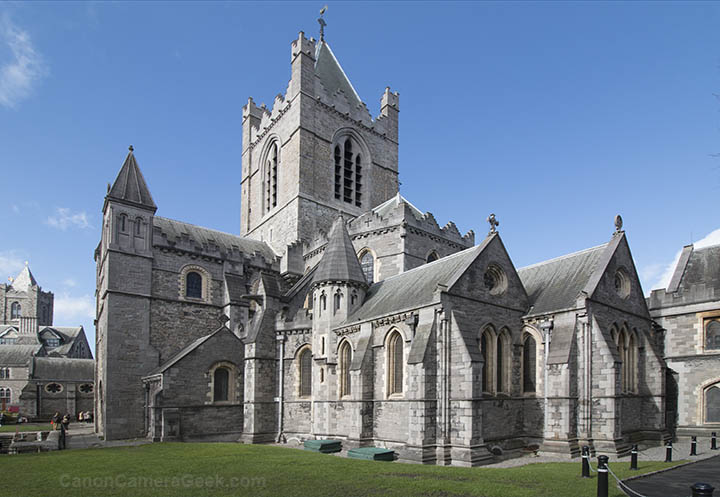 I took this travel photo in Ireland
Whether it's just hiking locally in the United States or traveling to another country via an airline, it's a more pleasurable experience when the camera gear you carry is smaller and lighter.
10. Architectural Photography
The Canon R tackles great architectural photos, both inside and outside, provided you are using the best lens. You can fit both EF and EF-S lenses on the EOS R using the EF-R lens adapter.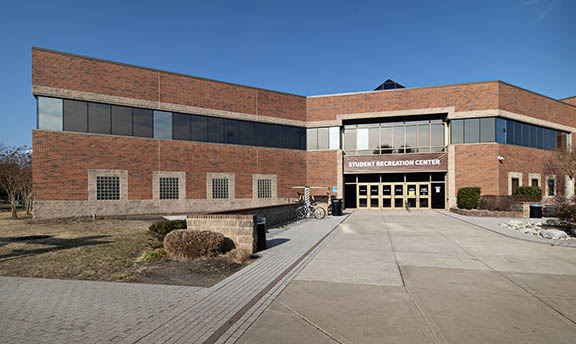 Canon EF-S 10-18 Lens with EOS R adapter mounted on Canon EOS R.
When using the smaller EF-S lenses on the Canon R you get a cropped view. That means that your angle of view is reduced by a factor of 1.6, so a 10-18mm lens gives you the equivalent view of a 16-29mm lens.
Other Types of Photography With The Canon R Camera
What else is the Canon EOS R good for? Here's a short list of other types of photos you can take using your R camera.
Candid Photos
Street Photography
Family and Corporate Events
Summary
Digital photography can quickly become an expensive hobby. Buying a new camera, along with possibly an extra lens or two can add up quickly. It's a good idea not to go too crazy with the top level professional cameras if you don't have to.
I liked the Canon R camera so much I gave myself a very early Christmas gift.
The Canon R is a good way to keep your investment in professional level camera gear at a reasonable level. As I run this website, I do so much research. I studied the Canon mirrorless camera line-up extensively for a few years before I purchased AND now recommend this camera.
It's not perfect. No camera is, but the EOS R offers great value for the beginner, the advanced enthusiast, as well as the thrifty professional like me who wants to switch to mirrorless from DSLR cameras.
As an Amazon affiliate Canon Camera Geek receives a small commission from qualifying purchases, at NO added cost to you.
Stay inspired. Shoot your Canon.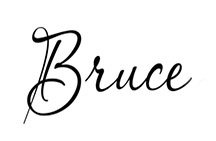 Bruce Lovelace is the publisher of Canon Camera Geek. Read more about him on the About Page. He also publishes how to articles and camera gear reviews at the Photography Tips website.
View some of Bruce's photos on Instagram  and Flickr.   Join the tribe of followers on YouTube. Bruce also runs photo workshops and provides 1 on 1 digital photography coaching.
---
---